Do you like cycling trips? There is no feeling quite like biking down a mountain road after a strenuous ascent or doing biking tours basking in scenic surroundings atop a bicycle. The cycling trips allow you to conquer lots of territory with relaxing breaks in between to enjoy delightful feasts and sight see stunning local sites.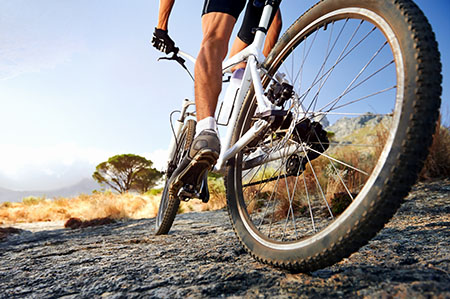 Some of these cycling trips take place out of a comfy apartment with day trip to explore the local area.It is a great way to adjust to jet lag, acclimatize to the altitude or spend a day between your safari and Kilimanjaro trek. This half-day tour starts in the morning at the Hotel.
this trip is designed for those that have an adventurous spirit and want to engage in their environment. Excellent habitat variety from rolling hills, open plains, ground water forest and culture.
You will be given the schedule of your biking trip with your guide. Normally these trips are arranged to visit different Maasai villages and some other interested areas around Arusha.
A note for first-timers: Please exercise some discretion when riding through villages and farms – people are generally bemused and very welcoming of bikers – but politeness and respect for homesteads and people's property and right of way goes a long way. So please be polite and courteous!